FALCON-S SERIES FIXED BACK BUCKET COMPOSITE SEAT (BLACK Leatherette / ALCANTARA) - Single Seat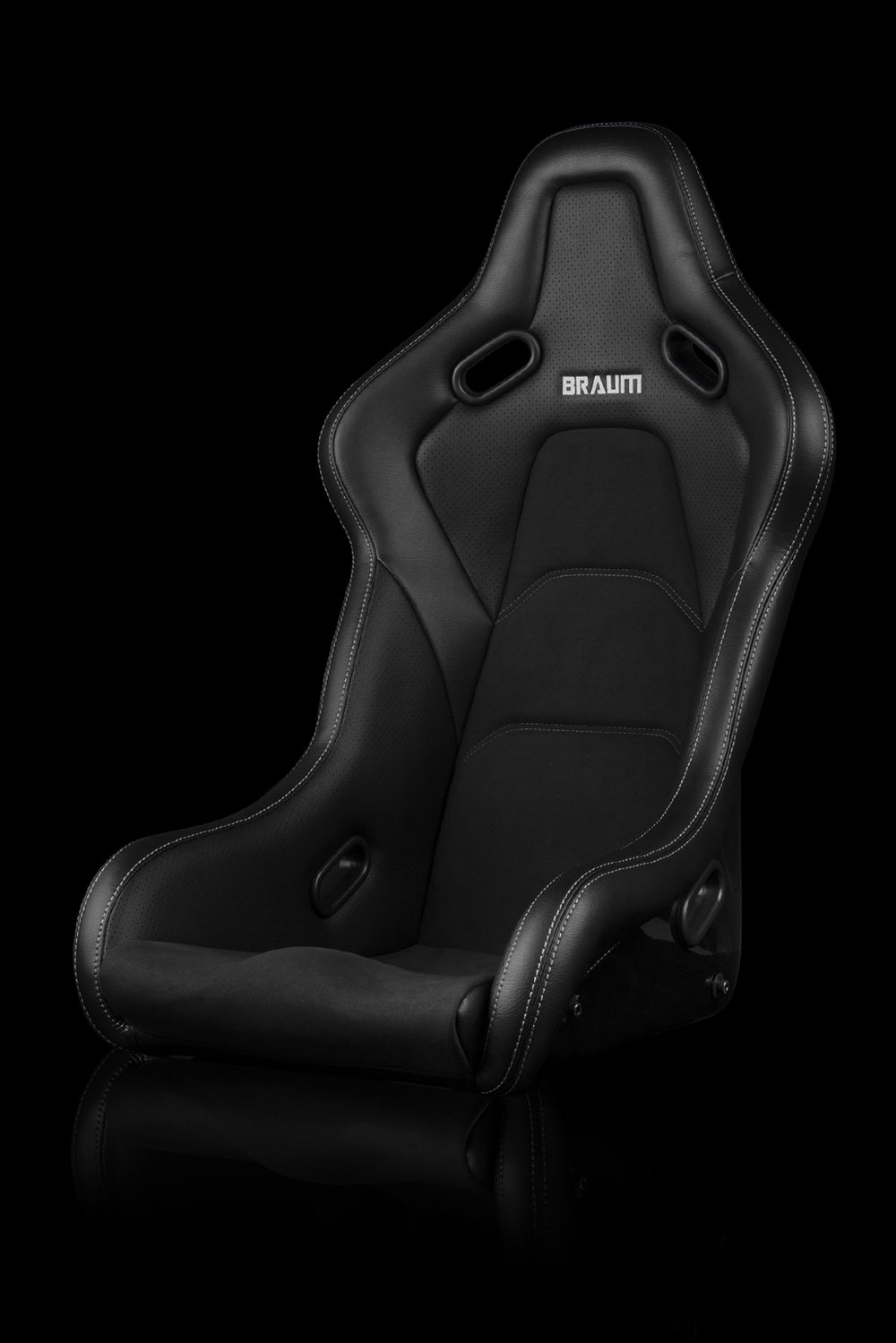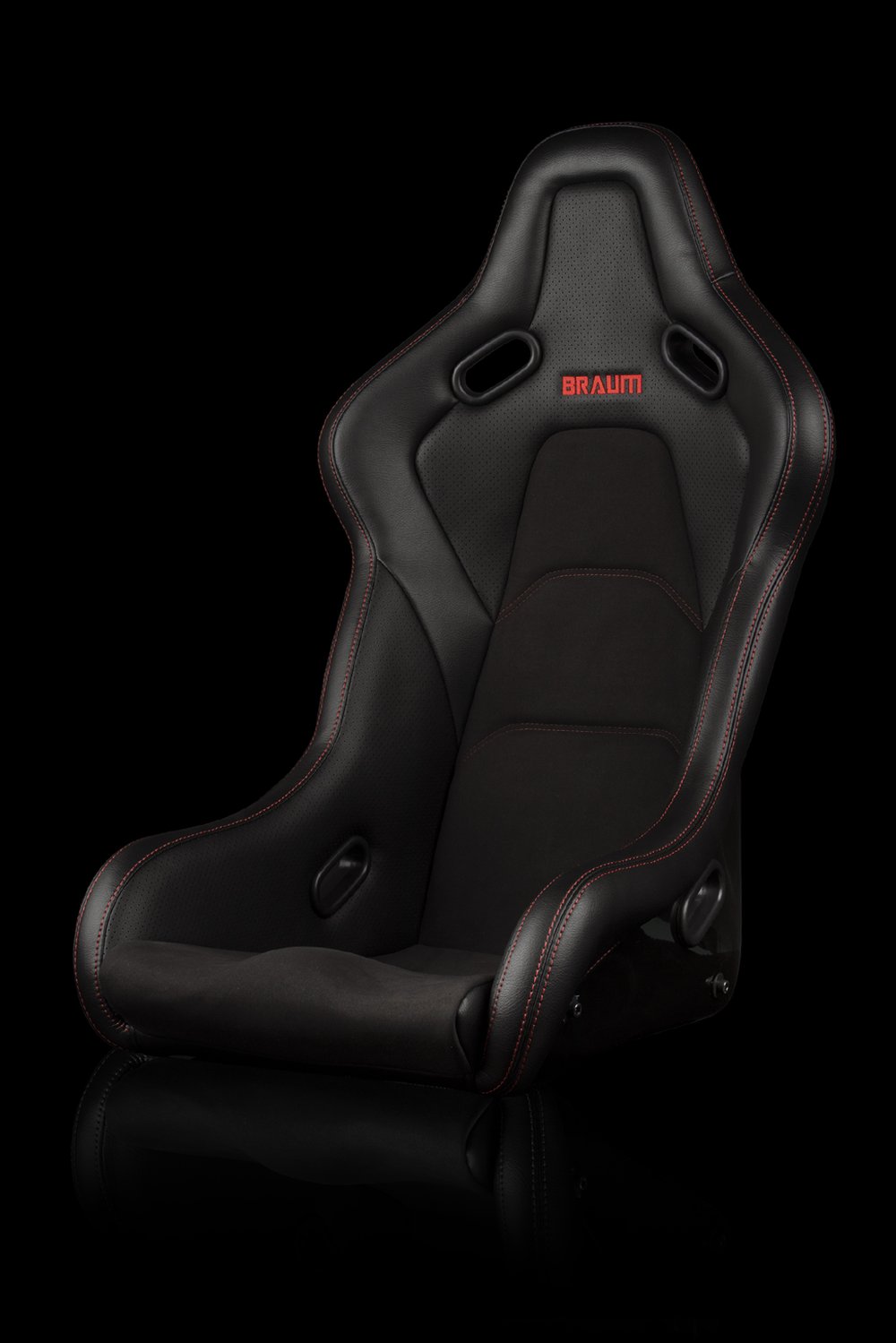 Please note:
All aftermarket seats require vehicle specific seat brackets for proper installation AND side mounted brackets.
Visit
https://www.relentlessgarage.com/product/braum-offset-universal-side-mount
https://www.relentlessgarage.com/product/planted-technology-seat-brackets
OR
email [email protected] for complete details and assistance.
Priced as a SINGLE Seat
The BRAUM FALCON S Composite FRP Bucket Seat features aggressive side bolsters for heavy track use, while the FRP shell boasts slots to allow use with 4pt, 5pt and 6pt harnesses. BRAUM side-mount seat brackets are not included with purchase. Vehicle specific seat brackets sold separately.
FRP Construction
Injected Molded Foam with removable bottom center cushion (High bottom cushion can be purchased separately)
Side Mount Bracket Required (Sold Separately)
Vehicle Specific Seat Bracket REQUIRED! (Sold Separately)
Belt guides for 4, 5 or 6 point harnesses (anti-sub belt).
Fits up to 38" waist
Net Weight approximately 20.7 lbs
Sold Individually
Limited Lifetime Warranty
Black Leatherette/Alcantara with Red Stitching (SKU: BRR9S-BKRS) - SINGLE

Black Leatherette/Alcantara with White Stitching (SKU: BRR9S-BKWS) - SINGLE