ELITE-R FIXED BACK BUCKET SEAT - BRAUM Racing - Single Seat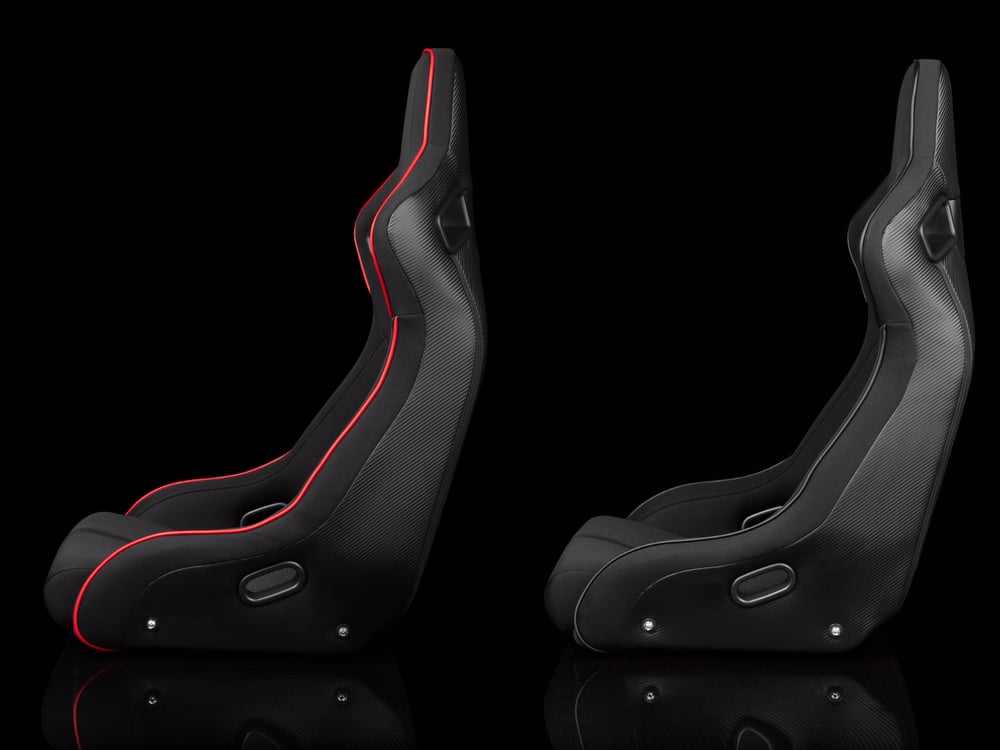 OUT OF STOCK items are available for preorder. Send an email for more info.
Sold and priced PER seat.
Please note:
All aftermarket seats require vehicle specific seat brackets for proper installation.
Visit https://www.relentlessgarage.com/product/planted-technology-seat-brackets
OR
email [email protected] for complete details and assistance.
----------------------------------------------
The ELITE-R Series fixed back seat offer BRAUM Racing's typical combination of style, support, and comfort, but in a form factor well suited for the 5'10" and above crowd. But make no mistake—the seats' long shoulder bolsters are designed to accommodate shorter drivers as well; along with gentle thigh bolsters, they provide the perfect balance between the support you demand at the track and the comfort you need on the street. With our fixed back bucket seat design, any corner on the track will be handled with absolute precision and accuracy, while the injection molded foam, with its goldilocks-firm cushioning, provides the comfort you need for your long commute.
Black Clothe w/ Black Piping - (SKU: BRR1R-BKBS)

Black Clothe w/ Red Piping - (SKU: BRR1R-BKRS)